Packing And Boxes Tower Hill ec3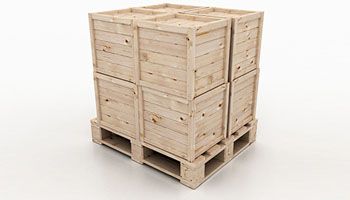 Packing Your Items

When packing your items for self storage Tower Hill, it's important to ensure that they are well-protected and secure so that they don't become damaged while in the unit. Fragile items should be wrapped in bubble wrap or blankets and furniture should be covered in cling film or old towels. All boxes should be labelled clearly so you know exactly what is inside each one when you unpack them again! The more efficiently you pack your items, the more space you will be able to make use of. If possible, move large items to the back of the unit as this will help form a wall and make stacking other boxes easier. Take a look at our range of packaging supplies on sale to make sure you have everything you need!


How To Make Boxes Last Longer

If you're taking advantage of self storage EC3, then you want your boxes to last for as long as possible. This means using strong packing materials - preferably full-size cardboard boxes - and wrapping any fragile items tightly with pad or bubble wrap. It's also important to make sure that large boxes are not too heavy when filled with items - it should still be manageable when lifted up. If you have heavier things like books or tools then fill several small boxes, which will be easier to move around than one large one. And if you need extra strength, there are plenty of specialist tapes available to ensure your boxes stay sealed during their time in storage.


Make Your Storage Space Easier To Navigate

One way that Storage Tower Hill helps customers optimise their storage space is by providing an online inventory app, which enables users to create labels and lists for all their stored goods, making it easy to keep track of what items are in which box. If you can remember where everything has been put, navigating your storage unit after weeks or months away from it will become much simpler. Additionally, think about the order in which boxes should be placed so that the most frequently used ones are at the front, allowing easier access when needing these items again. We believe that following these tips can help save valuable time and energy when needing something from your unit. And if there are ever any issues such as dampness or pests then don't hesitate to get in touch and we'll do our best to help:
.
---