Office Removals Tower Hill ec3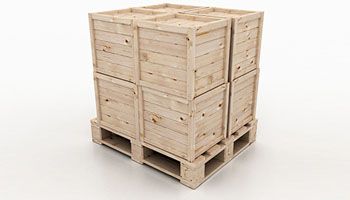 What to Consider When Choosing an Office Removal Company

Finding the right office removal company can be a challenge, as there are so many different companies to choose from. Here at Storage Tower Hill, we know that moving your business premises can be a stressful task, so we have put together some of the most important things you should consider when looking for an office removal company.

Firstly, it's important to look at the company's experience and expertise. Make sure you understand the process they use and check reviews from other customers. It is also useful to find out what type of vehicles and packing materials they use, as this will give you an idea of how efficiently they can move your equipment.

Next, think about the services they offer. An experienced office removals team will be able to suggest ways that you can make the move more efficient, such as by dismantling furniture or sending specialist teams for heavier items. They should also be able to provide advice on how to transport your valuable items safely and securely.

Finally, think about their prices and availability. Costs will vary depending on the size of your move, so make sure you ask for quotes in advance and consider any discount deals or special offers available. You may want to hire a company that offers flexible scheduling options to ensure that there is minimal disruption to your day-to-day operations during the move.

At Storage Tower Hill, we understand that moving offices is not just about transporting furniture - it's about moving businesses forward and creating exciting new opportunities. Our team of professional office movers have extensive experience in relocating all types of businesses, from small local businesses to large corporate organisations. With clear pricing structures and flexible scheduling options available, we can help make your office relocation stress free and efficient - whatever the size or complexity of the project.


Why Choose Storage Tower Hill for Office Removals?

Storage Tower Hill is one of London's leading office removal companies - providing high quality services since 2002! We strive to provide our clients with reliable and cost-effective solutions tailored to their individual needs - ensuring a smooth transition during their office moves, no matter how big or small the project may be!

Our team of experienced staff are fully trained in all aspects of moving office spaces - from small local businesses to larger corporations, nothing is ever too large or too complex for us! We use only modern equipment and techniques, including specialist lifting equipment and safe transportation methods which further reduces time onsite as well ensuring maximum comfort throughout the moving process! Additionally, all our staff members have undergone rigorous training in Health & Safety protocol so you can be fully confident that your move is being carried out safely and effectively at all times!
To further eliminate any concerns during this time - we provide detailed reports outlining each stage of the move, along with dedicated project management support for all moves over 20 tonnes! We take pride in our customer service - always aiming at delivering complete satisfaction with each job we carry out! If you have any questions regarding our office removals services then please don't hesitate in contact us today on
or send us an enquiry via our website!
---